Oops, we currently don't have any properties matching your criteria.
Stay tuned for new properties.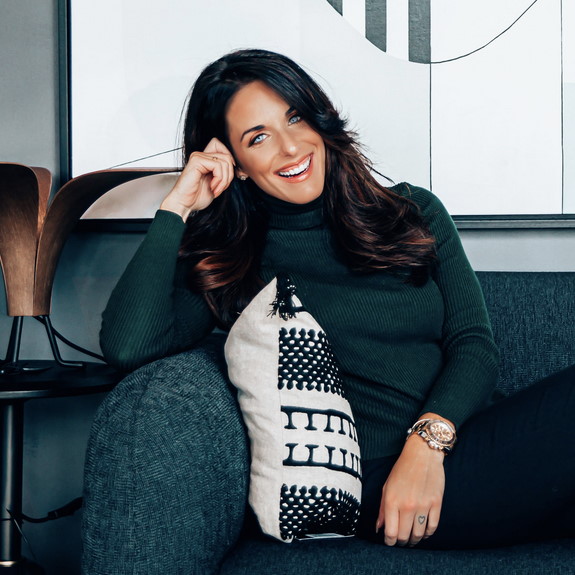 Jessica Di Re
Lifestyle Broker
Attentive to the slightest changes in the market and inspired by leading brands and industries, Jessica has the distinct ability to be solution based with all facets, excite potential sellers with customized marketing solutions, and facilitate discreet transactions among her global network of investors, brokers and influencers. Her knowledge of brokerage and real estate, as well as her strategic partnership with the largest luxury professional networks around the world, give her a unique and valuable positioning as a West Island real estate agent in the high-end real estate industry.
Why Work with Jessica


Testimonials
Jessica helped us with the sale of our family home of 50 years, not an easy task! Her understanding of the nuances of the situation, and her communication with my elderly mother were spot on as we went through the process.

She did an amazing job! She had an excellent initial presentation of the home, wonderful marketing and had some great ideas for helping to get the home ready for sale. We were always kept informed of what was going on and once the home was under contract, she guided us smoothly through the process. From one realtor to another – Bravo Jessica! We were truly very fortunate to connect with you and I thank you for all you did to make this a great experience, especially for my mother!

-Susan M., Licensed Realtor in Florida

Jessica helped my wife and I sell our home. We are truly happy that we found her. Always in a good mood and easy to get along. Jessica is very professional and fights for the best of her clients. She has some strong marketing skills (home staging, great listing description and pictures). In our case, we had a lot of ups and downs. Jessica was always taking as much time as needed to advise us on the pros and cons so we can make a well-informed decision. Also, her emotional support helped to ease the whole process. We will definitely contact her again if we need to buy another home. Thank you very much Jessica!

-L & J, Pierrefonds

Absolutely wonderful experience working with Jessica. Felt that she was truly working for us, and our best interests. Kind, hard working, organized. Great skill at staging our home. Very grateful for her knowledge and professionalism.

-Melissa Auger, Beaconsfield

Jessica did an amazing job at selling our home and helping us with the buying of our new home. She was very professional and easy to get along with! Jessica sold our home immediately after listing it for way above asking. She did an excellent job at staging our home and even brought fresh flowers from her garden! Jessica's personality made it very easy to work with her. Would highly recommend!

-Emma M. Pointe-Claire & new resident of Ste-Anne de Bellevue

I've had a great experience working with Jessica on the sale of my home. I had an intergenerational home that has been up for sale for a few years. With her experience and marketing knowledge, Jessica knew how to get the right buyer for my home. She is pleasant and professional; she was always ready and available to respond to any of my questions and concerns that I had. Thank you for all your help, it's been a great ride!

-Gio D.T., Notre-Dame-de-l'Ile-Perrot

Jessica is one of the most outstanding realtors out there. Dealing with her is so smooth and comfortable. She is very knowledgeable and she knows her business. She is professional and trustworthy. Highly recommended and always looking forward to doing business with her.

-Johnny Rizk, Pierrefonds

Dealing with Jessica was a pleasure, I can't say enough about the expertise, attentiveness, warmth and professionalism she provided throughout the buying process. Always ready and available to answer any questions. Her work ethics are definitely above average.

-Robert B. & Anna M., Laval

We were lucky to have John Di Pietro and Jessica Di Re as our agents. Both were always fair and frank. They are skillful and knowledgeable in their profession and very decent as human beings. Both John and Jessica work as a synergistic team. To those who want the best real agents in the world, we shall recommend this team most enthusiastically without any reservation. Real Estate profession needs more people like them. To John and Jessica, I would like to say "Thank you!". They have our esteemed regards and best wishes. Keep up the good work.

-Raj Dhindsa, Pointe-Claire

Jessica Di Re & John Di Pietro were a pleasure to work with. They helped us through all the steps of the home sale, from staging for photos to visits where one of them was always present. They freely gave suggestions while respectful listening to our concerns and allowing us the final decision. We felt free to call them any time with questions. We found them very straight forward and honest in giving their advice, and they were extremely helpful getting us through a long and difficult negotiation process. I would recommend them to anyone selling or buying property.

-Pamela Plumb, Pointe-Claire

I am writing to thank you for the excellent job you did regarding the sale of my home. It was always a pleasure to deal with you and your professionalism, attention to detail and unerring good humour made the experience very enjoyable. An extremely important factor was your availability. As busy as you are, if you couldn't take my calls immediately, you called back in short order and prepared for all my concerns. You were helpful with related issues above and beyond the call and I will be always grateful.

-Alan G., Pointe-Claire

We just bought our first home and can't thank Jessica enough for all her help! As we are new comers to Canada, we knew very little about what to look for in a home and Jessica guided us through every step. She made sure we took our time to figure out what we wanted and not rush into buying something. She is very efficient and knew exactly what type of house to show us; this saved us so much time in the process. Jessica always gave her honest opinions about every house we looked at and we are so so happy with the house we chose! Thank you!

-Li Xiaohua, Beaconsfield

It was a pleasure working with Jessica! As a first time seller, I found Jessica to be kind, generous and very patient with me. She is very knowledgeable and helped guide me through the entire experience with ease.

-Whitney Sommer, Montreal

Jessica, we'd like to thank you for all your efforts and advice in selling both condos. Your professionalism & by giving us the right advice to do the changes needed to permit a better sale, was very much appreciated. I would definitely recommend you in my circles.

-Antoine K., Helen & Chris V., Montreal

Thanks for guiding us through the condo buying process. You're very professional, knowledgeable, and tireless. Oh, and very pleasant too. I think I'm going to miss you! Haha

-Nancy Cunningham, Montreal

Jessica Di Re is the BEST real estate broker we came across. She has an upbeat attitude and is always looking out for her client's best interests. She's knowledgeable about all the properties she shows and will give you her honest opinion on their value. As first time home buyers, we didn't know what questions that even needed to be asked, but Jessica is a fountain of information and makes sure that you know everything you need to know and more, before making a decision. She will never pressure you to buy, she wants her clients to be happy with their choice and optimistic for their future. We would absolutely use her services again and have already recommended her to friends who are thinking of buying their first home.

-Daniel S & Megan S., Pierrefonds

Jessica was beyond amazing. She was always on time, she was present at every single showing without fail and always presented herself in a professional manner. Jessica always made sure we understood every situation and were comfortable with the decisions we had to make. We have recommended Jessica to several of our friends along the way and everyone had the same feedback as we had. Simply the best!

-Ally & Daniel, West Island

Jessica didn't skip a beat from the second I signed the listing contract. From helping move furniture for the amazing photos to showcasing my home everywhere on social media, there isn't a doubt in my mind Jessica was the right broker for my home. I couldn't be more satisfied. She and Sotheby's will be my realtors for all my future properties.

-Lee Murphy, Pointe-Claire

My experience having Jessica as our agent was truly and honestly a pleasure! Her expertise, attention to detail, hard work, patience, knowledge, understanding and availability were exceptional and we couldn't have asked for a better agent to sell my mom's house (I'm not exaggerating, all the truth!)Thank you Jessica Di Re, you made a difference and we all thank you!

-Jennifer Matthews, Kirkland

As this was the first home we ever listed, we weren't sure what to expect in today's market. After our meeting with Jessica Di Re we knew that we were in good hands. Her knowledge of real estate and her professionalism was exceptional to say the least. Knowing that Jessica was there looking after our best interest put our mind at ease. We would highly recommend Jessica for anyone who is planning on buying or selling a home. Thank you again Jessica, it truly was a great experience working together.

-Chris Ratcheff & Jasmine Sterle-Contala, Ile-Bizard

Jessica is simply the best!!! Amazingly professional and intimately involved from day 1, with sound advice and guidance from our first meet and always having our best interest at heart !! It was never too early or too late to take our call, respond to messages, and she consistently communicated progress; which is so important…and we know there was a lot of work that happened seemingly smooth, but because she made it look easy (knowing all the work is happening in the back-ground) … we were not just 'one more client' and we are very grateful for we opted for (1) an agency with a reputation and (2) an agent with the energy and professional poise – thank you Jessica !!

-Carl Lombard, Beaconsfield

When we decided to venture out into the real estate market in an effort to find our first home as newlyweds, we weren't sure what would be out there for us. The task at hand seemed intimidating at first, but with Jessica by our side, it became one of the most memorable, fun and worthwhile experiences of 2019 for us. Jessica is a knowledgeable real estate professional whose skill, market insight, sharp negotiation skills, love for design, and authenticity make her a real asset in the experience. She quickly showed us the ropes by guiding us on what to look out for, how to hone in on what kind of home we were looking for long-term and, most importantly, enlightening us on what makes a home a home…for us as individuals and as a couple. She goes the extra mile to get the answers you need and ensures you are supported at all times. It's one thing to have a professional by your side, but it's an added bonus to establish a friendship and common ground with your agent, and that's exactly what happened with us. She's a true gem of a professional and person, and we are so happy that with her guidance, we found the home of our dreams. Suffice to say, we recommend our agent – and now friend – Jessica, all the way 🙂

-Christina Sforza, Kirkland

My husband and I highly recommend Jessica Di Re if you need a real estate agent. She is very professional, efficient and knowledgeable. Jessica has a very warm, kind and fun loving personality that helped make the stressful process of selling our house so much easier. Whenever we had a question she would usually reply within an hour. She also notified us if she was not going to be able to be reached immediately. She would always listen to our concerns, explain any issues that we had and made excellent suggestions that helped sell our house. Although we knew Jessica had many other clients, she made us feel as if we were the only ones and would take her time and never rush us. After the closing of the sale, there were issues with the notary and Jessica was there for us even though her mandate was completed. Congratulations Jessica on a job well done!

-Rorie Gattinger, Dorval

Very pleasant experience in working with Jessica. She is very professional & considerate to our requests. We look forward to continue to work with her in finding our next home!

-Antoinette Di Carlo, Montreal

As a first time home buyer, having Jessica Di Re in my corner has been such an enjoyable experience and a blessing. When I first started this journey with her by my side, I had cast a very wide net and through my interactions and conversations with her, she thoughtfully assessed my lifestyle, my long and short term goals and was instrumental in narrowing down the playing field for me. She also worked closely with my financial advisor to ensure that I would not make decisions that would leave me with any long term regrets. What most impressed me about her is that although I knew she was working with several clients at a time, I never felt it. She was always very quick to respond to my emails and to book visits. She was very thorough at each visit and was also very honest and transparent in communicating when she felt a listing might not be in my best interest. She was incredibly patient with my many questions and always professional and approachable. We have also shared some laughs along the way that I will cherish forever. I cannot say enough positive things about this dynamic and driven young woman and would highly recommend her to any future home owners.

-Christiane B., Brossard

Knowledgeable, professional, detail oriented, pleasant and always available for questions. It was a great pleasure to work with her.

-Luciana D., Dollard-des-Ormeaux

Courteous, very helpful and attentive to what is asked. Her work ethic sets her aside from any agent I have ever worked with. Very knowledgeable and a true professional.

-Jimmy, Lachine

Jessica was such a pleasure to work with during the sale of our home. She is incredibly responsive and knowledgeable about the West Island real estate market. She also has her clients' best interests in mind. The high quality photos along with her great marketing skills got us an accepted offer on our home in less than two weeks!

-Kathryn Lee, Beaconsfield

Jessica is an exceptional realtor. She is very knowledgeable, professional and was always ready and available to respond to any of my questions or dilemmas. She has great insight and very passionate about her clients needs and goals. Along with her marketing skills my property received an offer within 24 hrs and my new purchase was accomplished with ease. She is the one to go with without a doubt for any of real estate transactions. The one to TRUST by far!!!

-Robert M., Montreal